Staff
Our dedicated staff members are here to provide support, compassion, and information to help you through your journey of grief and the celebration of your loved one's life.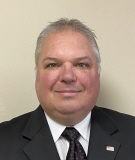 John R. Kreft
Funeral Director
John has been working in the funeral industry for over twenty-five years. While attending Worsham College of Mortuary Science in Illinois, John R. Kreft III served as an apprentice for a local funeral home director. It was the dedication to his craft that eventually led him to Austin Funeral and Cremation Services today. After graduating from the accredited mortuary science program at Worsham, John earned licensing in both funeral directing and embalming in 1992. John continued to practice in the Metro-Chicago area until 2019, excited to now serve the people of greater Nashville as a licensed funeral director, embalmer and pre-need sales agent. In his spare time, John enjoys golfing and spending time with his wife and three daughters. John aims to continue the family-run touch with Austin Funeral and Cremation Services that so few can provide in today's industry.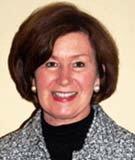 Carol Austin
Funeral Director
Carol has been working in the funeral industry for nearly twenty years. She holds licenses as both a funeral director and insurance agent, roles which enable her to assist families not only at a time of loss, but also in pre-planning funerals. Carol graduated from Tennessee Tech University with a degree in Education. Her background in education has provided her with the skills necessary to counsel families compassionately and effectively. Carol is a member of the Brentwood-Cool Springs Chamber of Commerce, the Kiwanis Club of Nashville, the Tennessee Funeral Directors Association, and serves on the advisory boards of the Better Business Bureau of Williamson County and the Martin Center in Brentwood. Carol is an active member of Brentwood Baptist Church where she sings in the choir, and is the proud mother of twin daughters.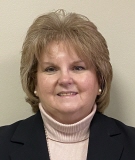 Kathy Burton
Advance Planning Specialist/Funeral Assistant
Kathy has been working in the funeral industry since 2002, assisting families with their funeral and cemetery needs. She is a licensed insurance agent which allows her to help families make funeral plans in advance. Kathy graduated from Middle Tennessee State University with a Bachelor of Science degree in Education. Her training and her faith have helped her assist families in making difficult decisions with compassion and kindness. Kathy is a member of the Senior Services Network where she serves as Co-Chair of the Central Chaper, and a member of the Williamson County Geriatric Council. She has two children and two grandchildren, and enjoys gardening and travel in her spare time.